Contact Us
3 Ways to Contact Us
By Mail
CFL Systems, Inc.
1800 Pembrook Dr, Suite 300
Orlando, FL 32810
USA
By Phone
Phone support, consulting and/or training is available upon request only and must be scheduled in advance.
Support and assistance any time in any difficulty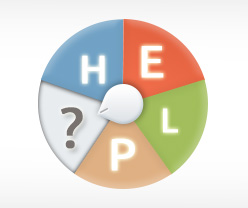 We are here to help and assist you with any issues, need of support and maintenance or custom coded feature for your website.
Our Quick FAQ and Knowledgebase pages have many useful tips and answers to most common questions. If you do not see an answer to your questions there and need professional assistance please open a ticket in our Support Helpdesk System. We stay on top of these at all times and tickets are usually responded to within 48 hours.
If you are looking for an estimate of cost and time for future work and/or services please use our Request a Quote form to receive FREE no-obligation quotation.