About CFL Systems
Our Story
The founder of CFL Systems, Inc., Steve Stoyanov, has been working in the IT field since late 1990's doing system and network support and administration for small businesses. In 2006 Steve started his own adventure and CFL Systems, Inc. was incorporated in the beginning of 2007. We provide eCommerce Services and Solutions as well as pre-built modules, custom coding and IT support. We are known by the quality of our work, well priced modules and services, and the way we treat our clients with honesty and respect.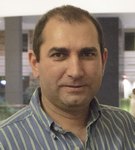 Steve Stoyanov
Founder and CEO
Testimonials
Thanks Steve for the great work.
Steve upgraded a 4.4.x site to 4.6.1 for us and did some customizing. Steve was very knowledgeable, professional and everything worked out well.

Purchased CDN mod through X-Cart, had a minor issue, CFL Systems resolved it very quickly. Unexpectedly excellent customer care.

HIGHLY recommend Steve for just about anything you need done on your X-Cart site. I absolutely despise doing upgrades, and have had him help us out with a couple of tricky ones involving very old versions of X-Cart. Service was fast and professional, and saved us hours of headaches trying to deal with the X-Cart upgrade system. Thanks Steve!

We came to Steve for his X-Cart expertise - and he certainly jas that - he's also knowledgeable about websites and e-commerce more generally. And most importantly he's friendly and quick to respond.

Have to recommend Steve too. He did a great job on adding UPCs to my product variants - fast, accurate, did exactly what I needed and had great communication!

I just finished working with Steve. I am truly pleased with the results of my site re-design. He created exactly what I had pictured, completed the project very quickly, and the cost was very reasonable. I highly recommend CFL Systems, and will definitely go to them for future projects.

I am a customer of Steve for years now, he offers super star and professional service, he upgraded my 4 years old xcart to latest version a couple of weeks ago, the process was not only seamless, but he also created backup and saved long hours of mine, highly recommended, thank you.

Big recommendation for Steve. Having a chronic problem trusting anybody I can only say that Steve has been a life saver on more than one occasion.
Fast, reliable, reasonable, knowledgeable... what else is there to say?... Is this guy human?

I have also used Steve in the past for help and with upgrades. Top notch service and excellent pricing. Well recommended!

I would also like to recomend Steve 100%.
He has not only done a lot of work/tweaks to our site, but given sound advice as well.
Very happy indeed with all aspects of dealing with CFL Systems.
How We Work
We believe that communication, honesty and reliability are the keys to success. This is way we work closely with all of our clients through all development phases to ensure correct, on time and on budget delivery of every project. The following few simple rules make CFL Systems different from the majority of web developers.
No outsourcing
We do not outsource any work. Every project we work on is being developed in house by our staff.
No overbooking
If our schedule is full we will advice you on possible work timeframe and/or delay instead of leaving your project for weeks without working on it.
Reliable quality work
We plan carefully, with a vision and test thoroughly before announcing the completion of every project.
We stand behind our work
We do everything possible to complete every project to our clients complete satisfaction. Even if it is outside the original scope of the project.
Careers
We are growing. We would love your help. Come join us!
Open positions