Services We Offer
CFL Systems offers full range of eCommerce and IT Services. We specialize mainly in X-Cart Services but over the years we have completed many projects for non-X-Cart websites as well.
We provide fast, professional and reliable assistance to hundreds of businesses helping them with better services like Server and Content Management, Installation and Setup, Custom Development. We also provide professional Consulting and Training to our clients all over the world.
Need Support For Your Website or Custom Coded Feature?
Our Main Services Overview
CFL Systems provides professional ongoing website support and maintenance service which covers wide range of essential tasks any website owner should consider - from simple changes to installing latest software patches. Focus on your business and let us handle the rest.
Custom Development
Custom Development is one of our main services. Every business is different and websites have different needs. Whether you need to extend your website's default functionality or add new custom built module we can help.
Installation and Setup
Whether you need to start new website or add module to an existing one there is software to be installed and setup. This often requires manually changing settings, modifying PHP scripts and/or templates or executing MySQL queries. CFL Systems offers professional service that will assure proper software installation and setup.
Consultation and Training
Get to know your website or shopping cart better. Learn how to perform routine everyday tasks and to streamline your work for better performance. Choose the way to be consulted and/or trained - email, phone or on-site.
Design Integration
Do you need to integrated new design on your website or make changes to your existing design? Do you want to integrate responsive design so your website presents well on desktops as well as mobile devices? We have the answer - our Design Integration service. Fast, reliable, trusted!
Optimization and Upgrade
It is essential for every website to load as quickly as possible and to perform at its best at all times. By properly analysing and optimizing your website we can improve page load times. Along with that website upgrades are our speciality. Whether you are upgrading to next software version or looking for a complete overhaul we can help.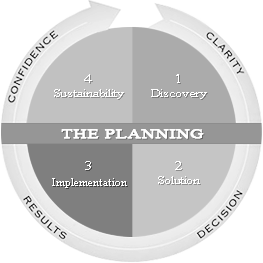 Plan Above. Solve Below
It is all about planning and finding the right solution. Here at CFL Systems we carefully plan every project from start to finish. All aspects of every project are evaluated and worked on in the best possible way. We do not compromise for speed or quality but finding the right balance to finish every project in a timely manner as promised.
Often there can be more than one solution and we do out best to familiarize our clients with the workflow and all possible outcomes.
No matter how complicated or difficult a project is - once we take it and start working on it we do our best to finish it with complete satisfaction to the client. CFL Systems' number one priority is to provide our clients with satisfactory and quality services and solutions.