Web Solutions
For almost a decade we have worked exclusively with X-Cart shopping cart software customizing existing online stores to meet our clients requirements and needs.
In today's fast growing eCommerce world we recognize the need of offering complete turnkey solutions to our clients. We build unique and professionally looking eCommerce websites working with the leading shopping carts platforms. Our eCommerce Solutions are based on X-Cart and PrestaShop shopping carts.
Need a Customized Online Store? We know eCommerce.
X-Cart Classic and X-Cart 5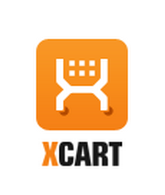 X-Cart has been around since 2001. It has thousands of active online stores worldwide. X-Cart is robust well written shopping cart software with tons of features, support and well established community. Built on open source software (MySQL, PHP, Smarty, Flexy) X-Cart is open source itself allowing to easily extend its out-of-the-box functionalities with modules and custom built features.
X-Cart is available as two separate completely different platforms - X-Cart Classic (aka X-Cart 4) and X-Cart 5.
X-Cart Classic has been active since 2001 with very well established support and development with hundreds of extensions and add-ons available.
X-Cart 5 is new and still growing. It was first released in 2013 but its developement is moving fast. The support and extensions available for X-Cart 5 are growing with each and every day. This platform is the future of X-Cart.
PrestaShop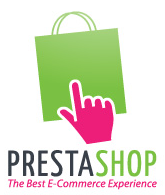 PrestaShop is fast, efficiant and easy to use shopping cart software. Since its release in 2007 it was downloaded over 4,000,000 times. It is HTML5/CSS3 and mobile ready out-of-the-box.
PrestaShop has over 310 dynamic features and grows at a rapid speed. Its open code base allows for customizations with ready modules and custom solutions. The PrestaShop Marketplace has hundreds of add-ons to extend and improve the default functionality.
WordPress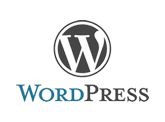 WordPress is the leading blogging platform in the world with thousands of new WordPress sites started every day.
Do you need to start a blog website? Or add blog to your existing eCommerce website to boost SEO? Either way we can help. CFL Systems provides installation and customzation services for WordPress.
Two Options To Choose From
Option 1

Start new standlone blogging website

Quick installation and setup. You will be blogging in minutes.

Option 2

Integrate blog into your existing eCommerce website

Your new blog can be integrated into your existing X-Cart or PrestaShop website for better customers experience. Its content will show right inside your website just like any other page.
Need a Blog?
WordPress is easy to use user-friendly blogging platform.
With millions of installations worldwide and hundreds of extensions and themes available WordPress is the natural choice for your blog project.